Florida Trails & Haunted Trails
Curious to see what awaits you in the trails, or who is lurking in the graveyard? Zombies, mutants and monsters will be lurking in the shadows for their next victim-will it be you? Make Halloween the scariest one yet by visiting one of Florida's Trails and Haunted Trails. You can head over to three of the notoriously scary haunts in Orlando, or if you're daring enough, head over to Miami for a thrilling night. Whatever part of Florida you live in-Florida Trails and Haunted Trails has got a treat for you. We promise it will be a ghoulishly good time.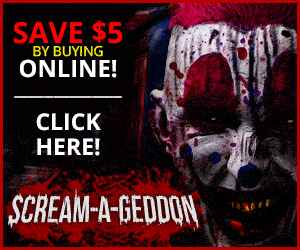 Located in Dade City
Open today!
Tampa Florida's newest haunt experience will feature 6 terrifying attractions in 1 location! The 2016 season will feature 2 interactive attractions! Blackpool Prison: Blackpool Prison was where they sent the truly horrible criminals, high security for the worst of the worst. At least until the Read More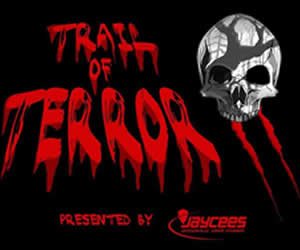 Located in Jacksonville
Closed today. Next open 10/7/16
Walk Through an 8 Acre Trail filled with creatures of the night. All benefiting local organizations. Each Night we will have a DJ, Food Trucks, Full Bar, Face Painters, Zombie Paintball Shoot, and Much More Read More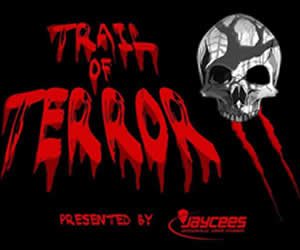 Views:
3,896
Photos:
Rating:
-
Reviews:
0

Walk Through an 8 Acre Trail filled with creatures of the night. All benefiting local organizations. Each Night we will have a DJ, Food Trucks, Full Bar, Face Painters, Zombie Paintball Shoot, and Much More

Read More

Categories: Zombie Hunts & Shootouts | Spook Walks / Haunted Trails | Halloween Parties & Nightlife

Tampa Florida's newest haunt experience will feature 6 terrifying attractions in 1 location! The 2016 season will feature 2 interactive attractions! Blackpool Prison: Blackpool Prison was where they sent the truly horrible criminals, high security for the worst of the worst. At least until the blackout. The prisoners rioted. Once they had control, they realized they had nowhere else...

Read More

Categories: Haunted Houses | Haunted Hay Rides | Spook Walks / Haunted Trails | Scream Parks

We have pulled out all the stops this year. With 2 outdoor scare trails, bigger and better! All new each year with more intensity and creativity than ever. In our "Front Yard" enjoy impromptu characters, Live bands and entertainment on stage, vendors, great food, and as always, watching the unsuspecting guests run out of the trails. This year A Petrified Forest is bringing...

Read More

Categories: Haunted Houses | Spook Walks / Haunted Trails | Halloween Festivals & Parades | Halloween Parties & Nightlife | Not-So-Scary Haunted Houses (Kid Friendly) | Kids Parties | Safe Trick or Treating | Other Events