Check Out What Terrorizing Fun is in Store this Halloween Season at Face the Fear!
Home » Blog » Florida Haunts: An In Depth Look
October 12, 2016 By Haunt News & Press Releases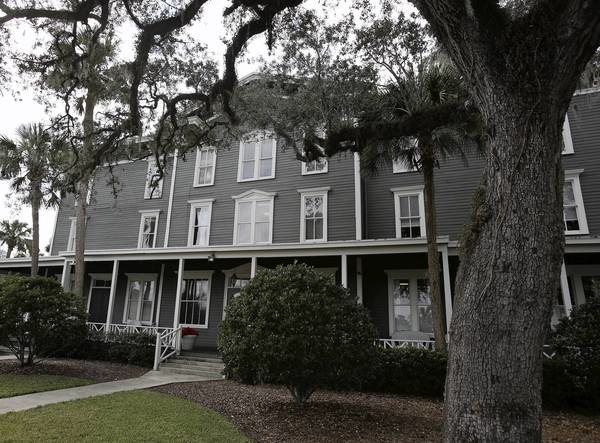 Get ready to Face the Fear at the Longwood Village Inn this year
FloridaHauntedHouses.com recently sat down with Jeff Dixon of Face the Fear, to discuss what's new at Face the Fear for the 2016 Halloween Season! Located in Longwood, Face the Fear allows thrill-seeking visitors to journey through the historic Longwood Hotel, which is believed to be truly haunted.
While exploring the famous historical site, haunt-goers will have their senses put to the test as the Face the Fear scary-tellers take them through the terrifying storyline created for the 2016 Halloween Season!
What's new at Face the Fear for 2016? Do you have any new rides, attractions, or special features that Haunt Seekers should know about?
The one things that is the most striking difference about Face the Fear this year is a new location. This year we move the Longwood Village Inn, which is widely known as not only a grand historical site but also as one of the most haunted locations in all of Florida. There have been people wanting to visit and look around inside this amazing old building for years, now at Face the Fear they will get that opportunity.
What are you most excited about for the 2016 Halloween Season?
The new location gives us a chance to do something that we have never done before. It allows us to share the rich history of the old building, the very real legends of what has taken place there, and gives us a brand new environment that we can entertain our guests. We have some surprises in store for our guests that we think they are going to love...and be terrified of- all at the same time.
What differentiates Face the Fear from other local haunts in Florida?
There are a couple of things that we have heard from our guests that set us apart.
The first is really smart story-telling. We always start with the story. Often, we hear of the same old repeated themes being recycled in attractions like ours, but one for us, we always start with a good, solid, smart, and wildly creative story. That becomes the canvas that we try to paint our scary experience against. Now, once people get caught up in the moment, they may lose site of the story, but for us, it allows us to create a backdrop that keep us on track.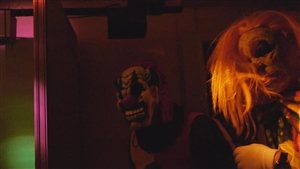 The second thing that sets us apart is the isolation of the experience. You always experience Face the Fear in a very small group. Usually it is a group of no more than 4 people being together at a time. This means it might be the family or friends you came with, it might be that there are total strangers with you, but together and very much alone, you are thrown into this intense, frightening, and terrifying setting. The absence of the long continuous lines of people streaming through the event, makes it even more personal and scary.

However, that does mean that we have a limited number of guests that can get through each evening. So get there early-or you might miss out.
How long has Face the Fear been in business? Can you tell us a bit more about Face the Fear's history?
This is our 10th year in the business - we started with an idea and an empty warehouse. We didn't know a great deal about how to create an event like this and we didn't really know who to ask. So we learned along the way like so many others do - through trial and error. Then as time went by we discovered more groups that we could connect with, we learned more about the industry, and were able to expand our scope of how we do things each year.
What's your favorite experience since opening Face the Fear?
My favorite moments are always the ones that happen as people get caught screaming and then laughing when they are done. It lets us know that they were entertained, frightened, safe and had a good time. It also means that we have done what we set out to do.
How long is a typical haunt experience at Face the Fear from start to finish?
Depending on the evening and how quick groups are moving,... usually it runs from 20-30 minutes from the entrance to the exit. Now there is always something going on before you ever enter during the wait times. We try to make the wait a part of the show and don't force people into an endless line waiting to get in. I think the experience starts when you park your car and purchase your ticket.
On a scale from 1 to 10, how scary would you say Face the Fear is? Why?
I would give it a 10 based on what we hear from our guests.
But the rating is really based upon the overall guest experience. The story telling that happens when you are waiting in line. The relationships we have made through the years with our guests (and many of them have made this a family tradition) and our ability to create something that is unique in the world of this type of entertainment is where that number comes from. It is not just what happens once you enter the "scary environment"-I think it is what happens from the moment you arrive.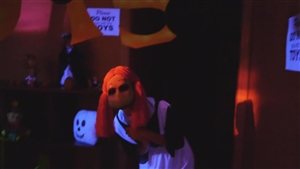 Does Face the Fear's property have any real haunted history? Do you have a spooky encounter you'd like to share?
As I mentioned earlier- this year our property is the Longwood Village Inn- which is reported to be haunted. There have been mysterious things that have happened through the years. All of this is well documented in the history of the hotel. People have mysteriously died, there have been police responding to sightings and occurrences, and of course, there are always a number of investigation groups that want to get a peek inside. All of those things become a part of the experience for our guests this year.
What inspired you to open up a haunted attraction? What's your favorite part of the business?
The desire to use the Halloween season in a way that would give people a real chance to learn how to better face their own fears. Our event is fun, but sometimes real life can be scary to say the least. Not only do you get to have some fun but also get some resources as a bonus that help you deal with life. We give each guests a DVD that comes with their admission price, that helps talk about fear and also gives them a preview of some of the most haunted places in the state of Florida.
How has new technology (i.e. animatronics, special props, etc) helped you to enhance Face the Fear?
Each year we add lots of new wrinkles and surprises. So I can say that each gets a little bit better than the year before.
Can Face the Fear accommodate large groups? How many people can experience Face the Fear together as a group?
The beauty and fun of Face the Fear is that we keep the groups small. We have been tempted to tackle it in such a way that would move groups differently, but the feedback we get from our guests have really convinced us to make it a very isolated experience. So the chances are good we will sell-out on some nights this season.
Anything else you'd like to let us know about Face the Fear?
We really are honored to be able to share this experience with our ever growing audience and can't wait for guests to get a chance to be with us this season.
Photo Gallery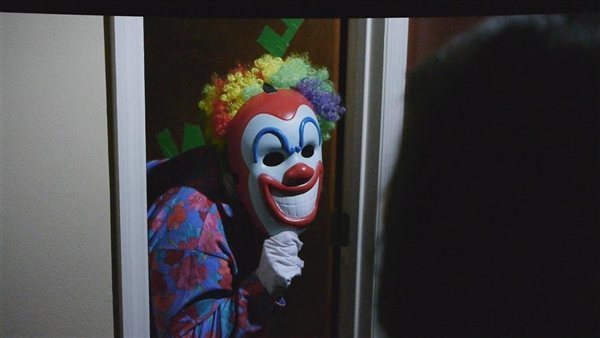 Source: Florida Haunted Houses