2022 Question and Answer With Face the Fear - NOPE & NEVER
Home » Blog » Florida Haunts: An In Depth Look
October 6, 2022 By Haunt News & Press Releases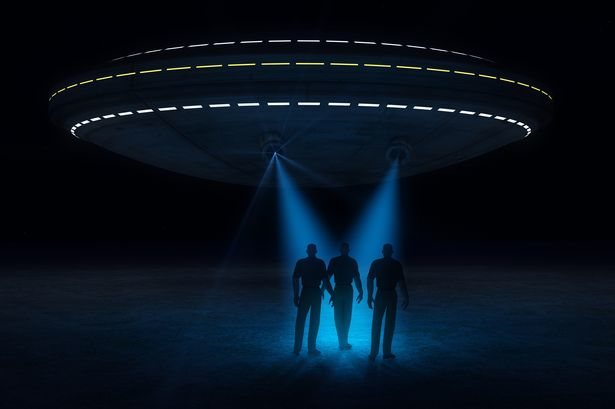 Get ready for out of this world terror at Face the Fear 2022
FloridaHauntedHouses.com recently sat down with Jeff Dixon of Face the Fear - NOPE & NEVER, to discuss what's new at Face the Fear - NOPE & NEVER for the 2022 Halloween Season!
What's new at Face the Fear - NOPE & NEVER for 2022? Do you have any new rides, attractions, or special features that Haunt Seekers should know about?
This year we are featuring a new concept in horror storytelling. The attraction is part edutainment, a walk-through haunted trail experience, and a dark ride-through experience all woven into one single attraction. I think it will be a great experience for our guests
What are you most excited about for the 2022 Halloween Season?
The chance to try some new tricks, new thrills, and have some great entertainment in the spookiest way possible!
What differentiates Face the Fear - NOPE & NEVER from other local haunts in Florida?
Year after year we hear what great stories we tell. Unlike other experiences, we try to immerse our guests into an unexpected storyline, loaded with details that is smart, fun, and scary. The other thing that we are able to do is to minimize the slash and hack gross out factor. So we can scare you without some of the stuff that is just gross.
How long has Face the Fear - NOPE & NEVER been in business? Can you tell us a bit more about Face the Fear - NOPE & NEVER's history?
Over 20 years and in a number of locations in Seminole County. The last few years we have been able to evolve into an outdoor venue and were even able to create experiences that allowed for social distancing during the pandemic. We had to learn to do things differently and the best practices are something we have incorporated into this season's event.
What's your favorite experience since opening Face the Fear - NOPE & NEVER?
The combination of screams, shrieks, and laughter. We try to give our guests a chance to have fun will all three reactions and we have the best cast in Central Florida working the event.
How long is a typical haunt experience at Face the Fear - NOPE & NEVER from start to finish?
Somewhere around 20 minutes. This year we feature not just one but two mazes, which is another trademark for our event. To be honest, it sometimes takes our guests a lot longer to get out the mazes than we plan on. If they get lost and they can get lost - it takes even longer.
On a scale from 1 to 10, how scary would you say Face the Fear - NOPE & NEVER is? Why?
A 10 - but I am partial. We draw a real family audience. Definitely a PG-13 experience... we really strive to create a smart and scary attraction. It also is an experience that we put you into that is not the cattle drive style of line, instead it is a small group experience, usually only 5 people at a time. So you feel all alone and vulnerable.
Does Face the Fear - NOPE & NEVER's property have any real haunted history? Do you have a spooky encounter you'd like to share?
We have a lot of acres to put the attraction on - in years past we have produced the show in real haunted places in Seminole County. One place informed us that we had angered the "Haunts" that reside there - I think there is now a permanent imprint of a face in an upper floor window that can be seen all the time at night.
What inspired you to open up a haunted attraction? What's your favorite part of the business?
This is a fundraiser - but also a desire to create an experience that is unique. Sadly, if you have been to one haunted house it seems like you have been to them all - so the challenge is can you create a real feel story for your guests that will entertain and scare them, without insulting their intelligence
How has new technology (i.e. animatronics, special props, etc) helped you to enhance Face the Fear - NOPE & NEVER?
We incorporate a bit more each year and we love to try new things. But as most know, nothing beats the traditional Boo and Scoot - which we try to take to another level
Can Face the Fear - NOPE & NEVER accommodate large groups? How many people can experience Face the Fear - NOPE & NEVER together as a group?
5-6 in each group. Since it is a small group experience there is a wait time and we tend to sell out each evening. It is first come first served and once our box office opens we can give you a departure time. We sell tickets until all the reservations are filled for the evening.
Does Face the Fear - NOPE & NEVER offer any special deals, discounts, or coupons?
No, we don't. We have been fortunate to have popularity and good crowds. Our limited run is only 4 nights each season, so in some ways this really is the hottest haunt ticket in town. It is not uncommon for people to come and see us and then tell us how we compare to some others...our guests always want to come back and do it all over again
Anything else you'd like to let us know about Face the Fear - NOPE & NEVER?
We would be honored to see everyone in Winter Springs - we believe that you will have a great alien UFO haunted experience this year with us - please come and check us out