Universal Orlando Announces First Original Maze for 2019 Halloween Horror Nights
Home » Blog » Florida's Best Weekend Events, FloridaHauntedHouses.com News and Updates, Florida Haunt News
April 15, 2019 By Chelsea T.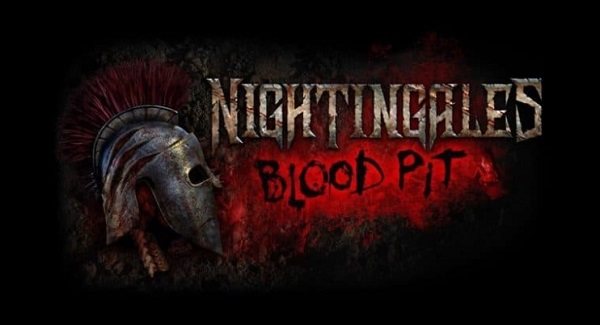 Photo by:
Halloween Horror Nights
Each year, Halloween Horror Nights takes over Universal Studios of Orlando, giving thrill seekers tons of terror to look forward to. With fresh and frightening scares each year, fans await the attraction announcements, eager to find out what kind of thrills and chills are to come for the upcoming Halloween Season.
Universal Orlando announced the name of its first original maze, "NIGHTINGALES: BLOOD PIT." So what can those brave enough to enter expect throughout this maze? Well, the story states that Ancient Rome is suffering through its worst drought in centuries, and the merciless emperor has declared the gladiatorial games to continue nonstop until the rain returns.
If the games weren't gruesome and horrifying enough, then comes the creepy creatures, the Nightingales. They feed on the dead and dying and those who decide to enter into the Blood Pit will need to try and survive alongside the gladiators as bloodshed takes over!
Halloween Horror Nights 2019 will feature 10 haunted houses, five scare zones, live entertainment, and much more. Stay up to date by coming back to visit FloridaHauntedHouses.com, as we will be announcing the events as they take place.
Click here for more details on Halloween Horror Nights at Universal Orlando!