Is This the Real Life? Is It Just Fantasy? Halloween Miami Beach Style with South Beach Group Hotels
Home » Blog » FloridaHauntedHouses.com News and Updates, Press Releases
October 24, 2018 By Haunt News & Press Releases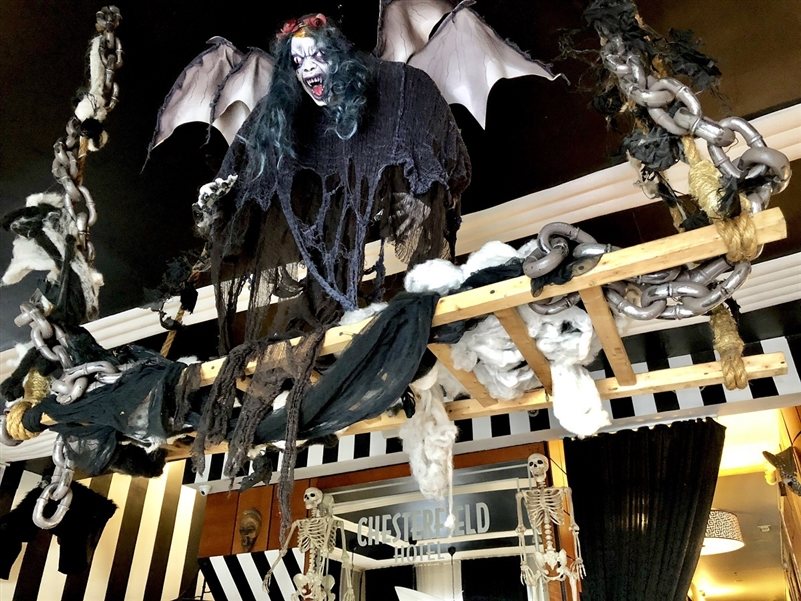 Photo by: South Beach Group Hotels
Miami Beach, Fla. - Oct. 24, 2018 - Halloween on Lincoln Road is filled with tiny princesses, superheroes, and adorable animals who are on the prowl for the sweet reward. Racing from store to store uttering those three magical words that somehow compels adults to dispense candy into their buckets, "Trick or Treat?" A ghastly amount of candy later, they head out and the spirits of partygoers past and present move in…
Nope, it's not New Year's, but thousands countdown to sunset where fantasy and imagination run rampant through the streets of Miami Beach. It's the day of the year where one can be anyone or anything they want. A prude can unleash the sexy vixen within, displaying fishnet stockings and blood red pumps. A straight-laced businessperson can cinch up the cigar jacket and flaunt a couple of playboy bunnies on each arm. Rent a costume or let the creative juices flow and be a part of the spectacle. Halloween night screams with excitement for those who dare to step outside their comfort zone.
No need to rush home after a long night of trickery, guests can come and enjoy this treat of $66.60 to stay at South Beach Group Hotels. Four-legged friends are welcomed too. Locals and travelers alike can pick their favorite Art Deco District's boutique property like the Whitelaw Hotel, Hotel Shelley, Hotel Chelsea, or Chesterfield Hotel & Suites whose patios offer a front row seat to the parade of costumes walking the streets. The chic Catalina Hotel is only a short crawl to the action at Lincoln Road. Guests can take it further north to Oceanside Hotel and Suites, Seaside All Suites Hotel or Beachside Apartment Hotel for a spacious, relaxing retreat. Those who come in costume will enjoy a complimentary Witches' Brew cocktail from any of the South Beach Group hotels' bars during happy hour.
The spell has been cast; the seance is complete, dare to join in for the thrill and excitement of Halloween in Miami Beach!
Source: South Beach Group Hotels