Spine-Tingling New Horrors Await You at Scream-a-Geddon Horror Park!
Home » Blog » Florida Haunts: An In Depth Look
September 1, 2021 By Haunt News & Press Releases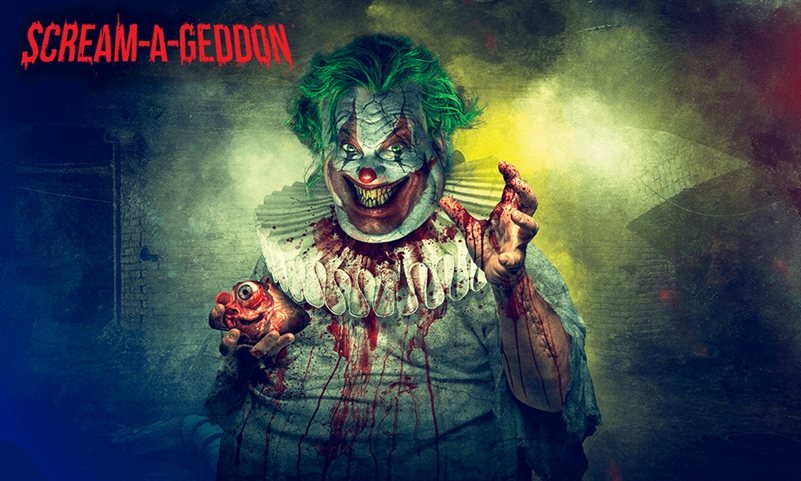 Be Afraid... Be Very Afraid!
FloridaHauntedHouses.com recently sat down with Jon Pianki of Scream-A-Geddon Horror Park, to discuss what's new at Scream-A-Geddon Horror Park for the 2021 Halloween Season!
What's new at Scream-A-Geddon Horror Park for 2021? Do you have any new rides, attractions, or special features that Haunt Seekers should know about?
Bloodwater Bayou

NEW FOR 2021!
Urban legend says to avoid the dark, murky waters of Bloodwater Bayou when the sun sets. Passersby have a nasty tendency to go missing while trying to take in the still water at twilight.

Deeper legends mention a priestess who walks the backwaters with a bone headdress, a necklace made of fingers and a trail of bloody footsteps. The priestess was obsessed with the notion that the waters of the bayou must be purified by hypnotizing the innocent with Hoodoo magic and transporting them to an alternate plane of existence. While the plane looks like ours, the shadows are crawling with demons, monsters and sharp teeth waiting to rip your flesh from bone.

The only means of escape for those who fall prey to the priestess falls at the feet of the shifty and powerful Papa Legba, the Speaker of the Dead. An audience with him is your only means of escaping. Only he will determine if you are worthy to return to the world of the living or if you're better off serving the Bloodwater Bayou forever.
What are you most excited about for the 2021 Halloween Season?
We are excited about bringing back interactive attractions, updated food options, and our new attraction Bloodwater Bayou.
What differentiates Scream-A-Geddon Horror Park from other local haunts in Florida?
SCREAM-A-GEDDON is Florida's Premier Horror Park featuring interactive haunted attractions. Ride in zombified buses and show hoards of zombies in Zombie Paintball Assault only at SCREAM-A-GEDDON. Come for the 5 haunted house attractions and Zombie Paintball Assault!
How long has Scream-A-Geddon Horror Park been in business? Can you tell us a bit more about Scream-A-Geddon Horror Park's history?
SCREAM-A-GEDDON began its reign of terror in 2015!
What's your favorite experience since opening Scream-A-Geddon Horror Park?
There is nothing better than scaring 10s of thousands of victi...err...guests each year.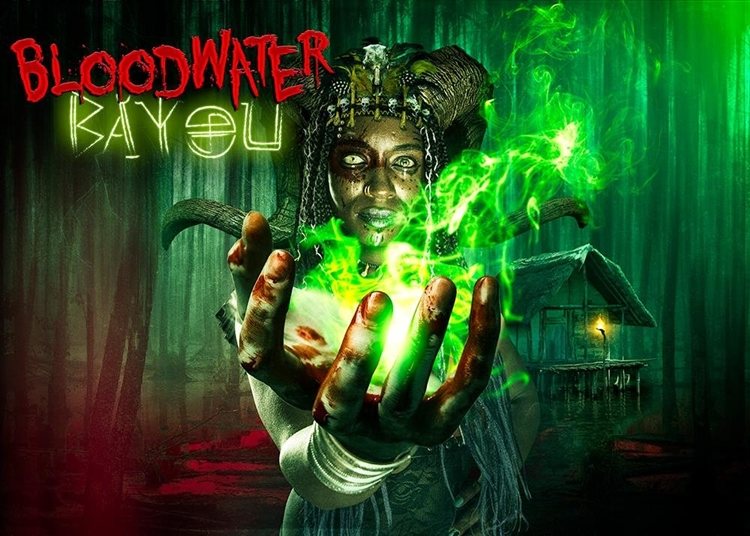 How long is a typical haunt experience at Scream-A-Geddon Horror Park from start to finish?
You should plan on SCREAM-A-GEDDON being a full evening event. With 5 haunted houses, Zombie Paintball Assault, a Monster Midway (games, food, drinks), and Bonzo's Beer Garden... it is a full night of scary fun!
On a scale from 1 to 10, how scary would you say Scream-A-Geddon Horror Park is? Why?
10 out of 10! With 6 separate haunted attractions, there is something for everyone to scream in terror about.
Does Scream-A-Geddon Horror Park's property have any real haunted history? Do you have a spooky encounter you'd like to share?
SCREAM-A-GEDDON property sits on the site of The Bradley Massacre. In May 14, 1856, a Seminole war party attacked the home of an early settler, Capt. Robert Duke Bradley of the Florida Foot Volunteers. Two of the Bradley children were killed before the Indians withdrew. This was the last such attack on a settler's homestead east of the Mississippi. There are also stories about the Ku Klux Klan dumping bodies in that lake decades ago.

There have been several employees who claim to have experienced ghosts sightings and hearing weird unexplained noises.
What inspired you to open up a haunted attraction? What's your favorite part of the business?
We opened our first park in Indiana just over 10 years ago and it was so popular we decided to bring a version of that park to Florida.

Our favorite part is creating new and exciting attractions.
How has new technology (i.e. animatronics, special props, etc) helped you to enhance Scream-A-Geddon Horror Park?
We started incorporating what are called "actor-matronics" a few years ago which are giant actor-controlled props. The customers seem to really enjoy them and they have helped us bring our attractions to the next level.
Can Scream-A-Geddon Horror Park accommodate large groups? How many people can experience Scream-A-Geddon Horror Park together as a group?
Yes, we can accommodate large groups but we try to not send more than 6-8 people through an attraction at a time.
Does Scream-A-Geddon Horror Park offer any special deals, discounts, or coupons?
We run contests on our social media almost daily where fans can win free tickets. We also have special coupon codes that go out in our emails.
Anything else you'd like to let us know about Scream-A-Geddon Horror Park?
Buy your tickets online and early to save!