Don't Miss Out on 'Beyond Stranger Things' at The Sorosis Club's Annual Haunted House!
Home » Blog » Florida Haunts: An In Depth Look, FloridaHauntedHouses.com News and Updates, Florida Haunt News
October 8, 2018 By Haunt News & Press Releases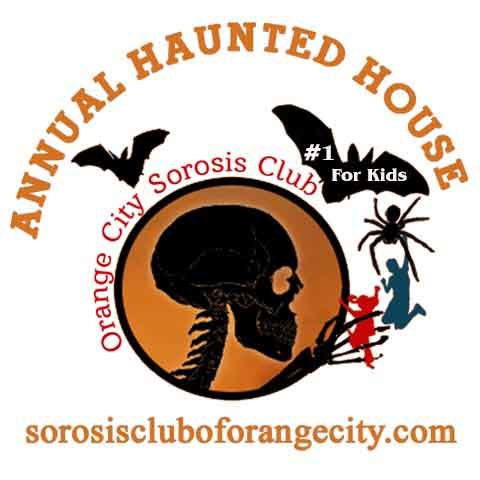 Beyond Stranger Things
FloridaHauntedHouses.com recently sat down with Gina Pronovost of Beyond Stranger Things, to discuss what's new at Beyond Stranger Things for the 2018 Halloween Season! Located in Orange City, The Sorosis Club is presenting their annual Haunted House with an all new theme for this year. Read below to find out what's in store!
What's new at Beyond Stranger Things for 2018? Do you have any new rides, attractions, or special features that Haunt Seekers should know about?
It is our 40th Anniversary!! This year we have a couple surprises for our annual visitors... not tellin,g so come out and see what is new!
What are you most excited about for the 2018 Halloween Season?
We are hoping this year's proceeds exceed our expectations so we can give even more to the kids in the community!
What differentiates Beyond Stranger Things from other local haunts in Florida?
Our Haunted House attraction is an annual fundraiser and is run completely by volunteers who spend many hours of their personal time setting up, designing and running this event with limited funds.
How long has Beyond Stranger Things been in business? Can you tell us a bit more about Beyond Stranger Things's history?
Our organization began hosting a Haunted House event in 1978. Our "rooms" were crafted of sheets, cardboard and imagination! Our Haunted House is now far more sophisticated, requiring city permits, fire inspections and a concession stand. Our scare factor is compared to Universal Studios Halloween Horror nights and can be experienced at a fraction of the cost.
What's your favorite experience since opening Beyond Stranger Things?
Since starting our Annual Haunted House, my favorite experience is hearing from a long time resident who began touring our Haunted House as a child and is now bringing is grandchildren through to experience the fun.
How long is a typical haunt experience at Beyond Stranger Things from start to finish?
From the time you enter into the "waiting area" it will take approximately 8 minutes to make it through all of the rooms... then watch out because there may be ONE MORE THING waiting for you!
On a scale from 1 to 10, how scary would you say Beyond Stranger Things is? Why?
Based on our customer feedback I would rate our scare factor between 8-10. Our cast members may vary from night to night and although it is always scary... there have been many occasions where a customer cannot complete the tour. We do have "escape" doors for those poor souls!
Does Beyond Stranger Things's property have any real haunted history? Do you have a spooky encounter you'd like to share?
Our building sits on a site of an old livery stable, however, our research hit a "dead" end.
What inspired you to open up a haunted attraction? What's your favorite part of the business?
In 1978, our club members decided to try a Haunted House Fundraiser. This event quickly became our biggest fundraiser. Our favorite part about our haunted house is being able to express our own creativity to create something everyone in our community can enjoy every year.
How has new technology (i.e. animatronics, special props, etc) helped you to enhance Beyond Stranger Things?
Lighting, animatronics and life like props have added to our ability to create a truly frightening, yet safe, experience.
Can Beyond Stranger Things accommodate large groups? How many people can experience Beyond Stranger Things together as a group?
Each tour group has between 6-8 people to allow for the best views and experience.
Does Beyond Stranger Things offer any special deals, discounts, or coupons?
Journalists, Freelance writers, bloggers and other media outlets can inquire about a press pass. As a non-profit 501c3, our advertising budget is very limited, so we encourage newspapers, radio stations, etc. to come out and take a tour in exchange for feedback.
Anything else you'd like to let us know about Beyond Stranger Things?
This fundraising event provides us the ability to give graduating seniors a $1,000 scholarship. In 2017, we gave $3,000. This event also supports our annual Easter, Summer Splash Bash, School Supplies, Lunch with Santa events as well as other contributions toward individual children or groups.