Visit Face the Fear in Longwood & Take on the Heart-Pounding Terror that Awaits!
Home » Blog » Florida Haunts: An In Depth Look
October 22, 2018 By Haunt News & Press Releases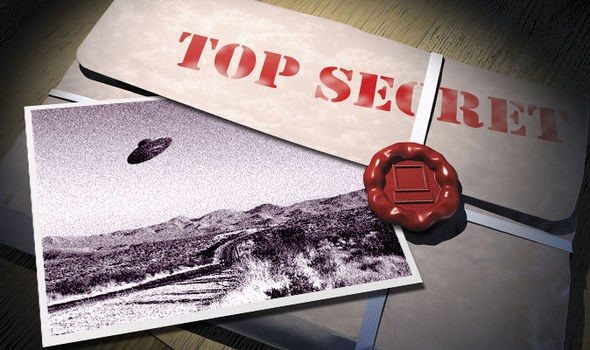 Do you believe? What really happened in Longwood, Florida? Should you be afraid? Are you ready to Face Your Fear?
FloridaHauntedHouses.com recently sat down with Jeff Dixon of Face the Fear, to discuss what's new at the attraction for the 2018 Halloween Season!
What's new at Face the Fear for 2018? Do you have any new rides, attractions, or special features that Haunt Seekers should know about?
Every year at Face the Fear features a brand new storyline. This is the backdrop that we create the experience around and it allows us a freshness that our guests appreciate each year. it never is the same thing year after year.

This year our theme is AOL - Aliens Over Longwood. We created a storyline that features an event that occurred in 1993, a cover-up, a shady investigation, and the possibilities that aliens might be in captivity at one of the most haunted (or reportedly haunted) places in all of Florida. What else could you ask for? Aliens in a real haunted hotel!
What are you most excited about for the 2018 Halloween Season?
The chance to tell a new fun fright filled story. Each year we get to see guests who have joined us year after year, so we get to see old friends. At the same time, each season brings new first time guests as well. The connection with old and new friends is always exciting.

In addition, we return to the Longwood Village Inn. this historic hotel is the place of dreams for ghost hunters and we get the chance to share with guests the stories, legends, and the hotel itself before we move them into the spaces we have created especially for them.
What differentiates Face the Fear from other local haunts in Florida?
It is an individualized small group experience. it is not uncommon for us to reach maximum capacity each night because each tour is a small group of people moving through the attraction. Once your group leaves the waiting area, they will not see another group until they exit. As a result, it can get pretty intense in ways that others haunts can't offer. It is sponsored by a church ministry and the proceeds help provide Christmas gifts for teenagers in our area. So we get ready for Christmas during this event.
How long has Face the Fear been in business? Can you tell us a bit more about Face the Fear's history?
We have been around for over 10 years in Seminole County Florida. We tend to shift our location each year. We have been in warehouses, hotels, abandoned buildings and even in the wood outdoors. Each year we have been fortunate to have a fan base that finds us and keeps coming back. They seem to really appreciate the fun we have as they face the fear each year.
What's your favorite experience since opening Face the Fear?
Watching families come together for the attraction. What has been very rewarding are the people that let us know that their kids are finally old enough to go through the attraction. It is a big deal and we are honored to be entrusted with that chance to create some memories.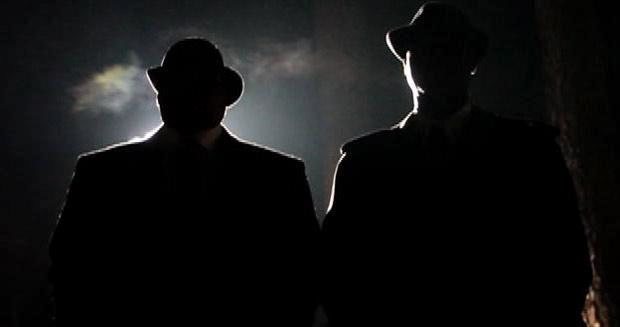 How long is a typical haunt experience at Face the Fear from start to finish?
It really does depend on the group. This year the attraction dumps you into the fog filled darkness of a maze loaded with surprises. Historically, our guests rate us as one of the best mazes anywhere - as a result, you could end up in the maze for a long time. Our guess is 20 minutes from start to finish on the average.
On a scale from 1 to 10, how scary would you say Face the Fear is? Why?
Anywhere from an 8 to 10 depending on your capacity to handle these things. The reason the tension and fear get ramped up is due to the unfolding story you are placed into. Once the action starts unfolding, you never know what will happen next.
Does Face the Fear's property have any real haunted history? Do you have a spooky encounter you'd like to share?
The Longwood Village Inn is a place where people have died. There are reportedly ghosts that roam the hallways of all ages Voices heard throughout the building. The laughter of children in certain areas. The smell of cigar smoke lingers from one of the most mysterious deaths claimed by the hotel. Local law enforcement has often had to respond to sightings in the hotel. A number of paranormal investigation groups have been inside and there is a long list of those that want the chance. We are thrilled to allow our guests to step inside the rich history of the hotel.
What inspired you to open up a haunted attraction? What's your favorite part of the business?
Like so many operators, I created one as child in my parent's garage for the neighborhood. I had the chance to do this for a few years and the idea just got bigger and bigger.
How has new technology (i.e. animatronics, special props, etc) helped you to enhance Face the Fear?
We have some very slick tricks we use, but in some ways we are very old school as well. The tech toys are great enhancements, but nothing beats an interactive "boo!"
Can Face the Fear accommodate large groups? How many people can experience Face the Fear together as a group?
No we can't - by design. So for our guests the ideal group is 3-4 and we can move as high as 6 to a group if necessary.
Does Face the Fear offer any special deals, discounts, or coupons?
None
Anything else you'd like to let us know about Face the Fear?
Each guest or each family gets a DVD as a gift for going through the attraction. It is loaded with some stuff that will allow them to remember and continue to enjoy the Face the Fear experience after they get back home.