Find Out What's in Store this Halloween Season at Face the Fear!
Home » Blog » Florida's Best Weekend Events, Florida Haunts: An In Depth Look, FloridaHauntedHouses.com News and Updates
September 21, 2020 By Haunt News & Press Releases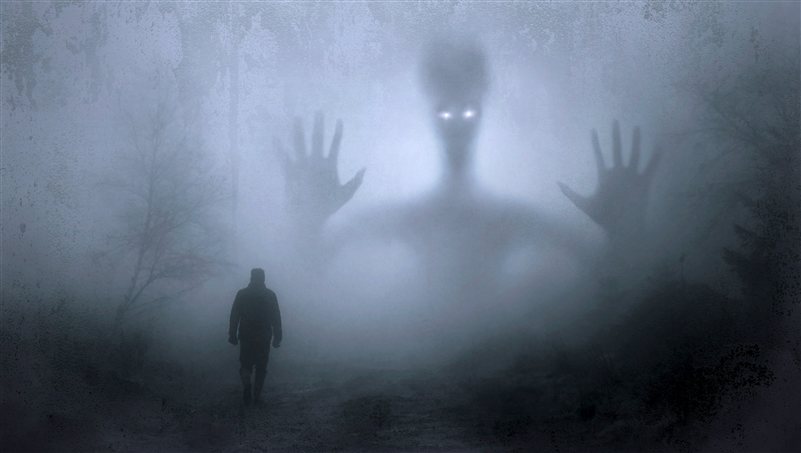 Do you dare to Face the Fear? There is something in the woods... waiting for you!
FloridaHauntedHouses.com recently sat down with Jeff Dixon of Face the Fear, to discuss what's new at the haunted attraction for the 2020 Halloween Season!
What's new at Face the Fear for 2020? Do you have any new rides, attractions, or special features that Haunt Seekers should know about?
Due to the Covid-19 pandemic, we have completely reimagined Face the Fear and it is going to be amazing!
What are you most excited about for the 2020 Halloween Season?
Since so many other haunted attractions are going to be closed, we are thrilled to be able to offer some fun, fright, and fear to our guests - in a way that will make them most confident and comfortable.
What differentiates Face the Fear from other local haunts in Florida?
Story - story - story... it is always about the story. We believe that to suspend belief and immerse our guest in a few minutes of fearful experiences, it needs to have a good story running in the background. This year is no exception.

We have won awards in the past, but this year we take on a new wrinkle in storytelling.
The Gator King is our theme (yes, it is indeed a nod to the Tiger King) and the background story that sets that stage for our guests is fantastic.

This is an outdoor experience, it is a ride through experience, it is a small group experience - what could be better?
How long has Face the Fear been in business? Can you tell us a bit more about Face the Fear's history?
A long time... what is amazing is that each year is fresh and new. There are new stories to tell, new fears to explore, and new moments waiting that will become memories....good ones in a scary sort of way.
What's your favorite experience since opening Face the Fear?
I love the return guests that come back year after year. Having that kind of following ramps up our desire as a creative team to keep the event fresh and fun. We feel like we have a responsibility to meet the expectations of our guests. This coronavirus season has brought with it a fresh set of challenges, but we are excited to tackle them head on - and we fell like we have been able to do that.
How long is a typical haunt experience at Face the Fear from start to finish?
20 minutes seems to be the average - depending on the night. Our season is short, we only operate for a few select nights, unlike some others might be open. So getting here early is a good idea, we often sell out and the wait can get longer than we like, but the wait is always worth it.
On a scale from 1 to 10, how scary would you say Face the Fear is? Why?
11- of course.
We believe it is different than the usual slash and hack blood fests that often are offered in the name of being scary. We try to take our guests on a trip that engages them on a multi-sensory level and always strives to have it be fun. We like to be scared and especially when we know it is safe - so that is why we do what we do each year.
Does Face the Fear 's property have any real haunted history? Do you have a spooky encounter you'd like to share?
Not this year - in years past we have hosted on some "haunted" locals - we even were accused of angering the spirits in an old haunted hotel we have used. The image of the face is now burned into the third story window and now is the stuff mentioned in ghost tours.
What inspired you to open up a haunted attraction? What's your favorite part of the business?
The art of storytelling - all of life is a story unfolding. We are just adding a paragraph to people's adventure.
How has new technology (i.e. animatronics, special props, etc) helped you to enhance Face the Fear?
We tend to blend a lot of high tech with low tech to come up with what we call "scare-tech"
So there are always surprises and new things to see - as well as some simple heart pumping moments that are just in your face scary
Can Face the Fear - accommodate large groups? How many people can experience Face the Fear together as a group?
Small groups is what we do best.
This year that will remain to be the case, that is why tickets can be in such demand.
You will be riding through the outdoor attraction with the group you come to the event with.
Does Face the Fear - offer any special deals, discounts, or coupons?
No - we are first come, first served, and we want to make sure that each guest has a great time. Each group will once again get a DVD as part of their admission. It is loaded with stuff designed to entertain them and give them a memory and connection to Face the Fear throughout the year.
Anything else you'd like to let us know about Face the Fear?
We are just honored that people choose to spend time with us - we won't waste it - you will love it!